?Our lounge is a space made for encounters?
From the specialty coffees that our barista carefully selects, to the more than 50 different types of cocktails our bartender makes, we provide a wide variety of drinks to choose from. Feel free to sit in the seats near the power plugs, or relax on our comfortable sofa chairs, or you can enjoy standing and chatting around our cocktail tables. We have plenty of different types of seats and tables to match the needs of our customers.Our baristas and bartenders at UNPLAN are always happy to talk with you.
Feel free to stop by anytime. Or grab a coffee to go!
Cafe
Our baristas welcome guest with speciality coffees they carefully selects.
Guests can relax, talk with friends at the cafe or bring laptop for work.
Lunch menu is also available at the cafe.
Check Lunch Menu Here
Bar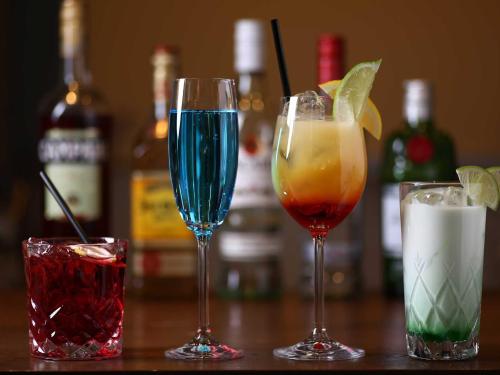 Our Bartender offer more than 50 different types of cocktails.
Guest can chill at bar area after long hour travel.
Check Dinner Menu Here